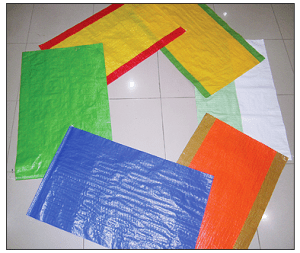 POLYPROPYLENE WOVEN BAGS    
We manufacture high quality Polypropylene Woven Bags and Sacks as per the requirements of our clients. We have expertise to manufacture the bags in various sizes, denier, weight, designs and colors with the most advanced Flexo printing techniques. Our Polypropylene Woven Bags has gained a significant reputation since the inception; due to quality weave of each bag, lowest percentage of miss picks in the bag, high strength, exceptional printing and best stitching quality.
We proudly proclaim that the quality of PP Tape Granule we use is 100% Food Grade imported from Saudi Arabia and Oman. The suppliers are the biggest manufacturers and exporters of Plastic Granules. The best quality of Master batches (Colors), Printing Inks and Stitching Filaments (Threads) are also used in the manufacturing of bags.
The range of the width that we are manufacturing is 15 to 27 inches. The denier of the bag should be between 450 to 1250.
HDPE INNER LINER AND LDPE BAGS
HDPE Inner Liner is a non woven light weighted plastic bag that is inserted in a PP Woven Bag to protect the product from the moisture, sunlight and impurities that may harm sensitive products. These types of bags are typically used for commodities like Sugar, Fertilizers, Flour and Detergents.  These bags are available in both the sizes for 25 KGs and 50 KGs filling.
LDPE Bags is also a non woven light weighted plastic bag that is softer and flexible when compared to HDPE. These bags are more transparent in nature and have high resistance to solvents. These bags are typically used as shopping bags and also for Oil and Ghee Cartons.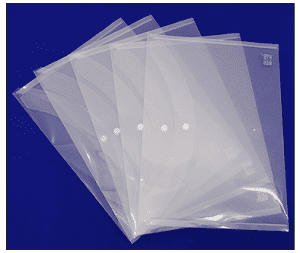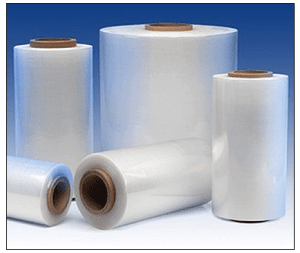 PE SHRINK FILMS        
PE Shrink Film is made from virgin Polythene film to ensure consistent shrinking when a heat source is applied. Our heavy duty PE Shrink Film is the ideal choice to safely secure both heavy and obscure shaped loads, providing superior stability and protection. Thus, making sure that no product reaches its destination damaged or altered.
Typical Industry that uses PE Shrink Films is Beverages and Edible Oil Industry.
POLYPROPYLENE WOVEN FABRICS
Polypropylene Woven Fabric is another product we offer which is exactly the same as Polypropylene Woven bags but Uncut and Unstitched. The Fabric can be supplied Printed as per the client request. The same can also be offered in different colors, designs, sizes, denier and weight.